Did you know that the puff sleeves shirt, which is always associated with a feminine and feminine image by default, can become a versatile fashion item that can be easily combined with different fashion styles?
Inspired by Victorian royal fashion, the blouses with floating sleeves always bring a feminine and luxurious feeling to the wearer. After a long absence from the fashion community, this summer marks the return of trendy, trendy puff sleeves.
Puffy sleeves are always associated with the image of feminine and graceful ladies. However, the "comeback" of this shirt style in 2021 has completely changed that stereotype because of the diversity and creativity in design and materials. From social networking sites to the everyday street, it's not hard to see fashionistas in multi-styled shirt designs from feminine to sporty with delicate cuffs.
"Extreme" puff sleeves
Nothing can bring sweetness, "lady" to women more than a shirt with "extreme" puffy sleeves. To add a youthful, fresh touch to the inherent softness of this shirt, we suggest you try designs with striking colors and eye-catching prints. This will definitely be a "must-have" shirt for girls who pursue Maximalism style.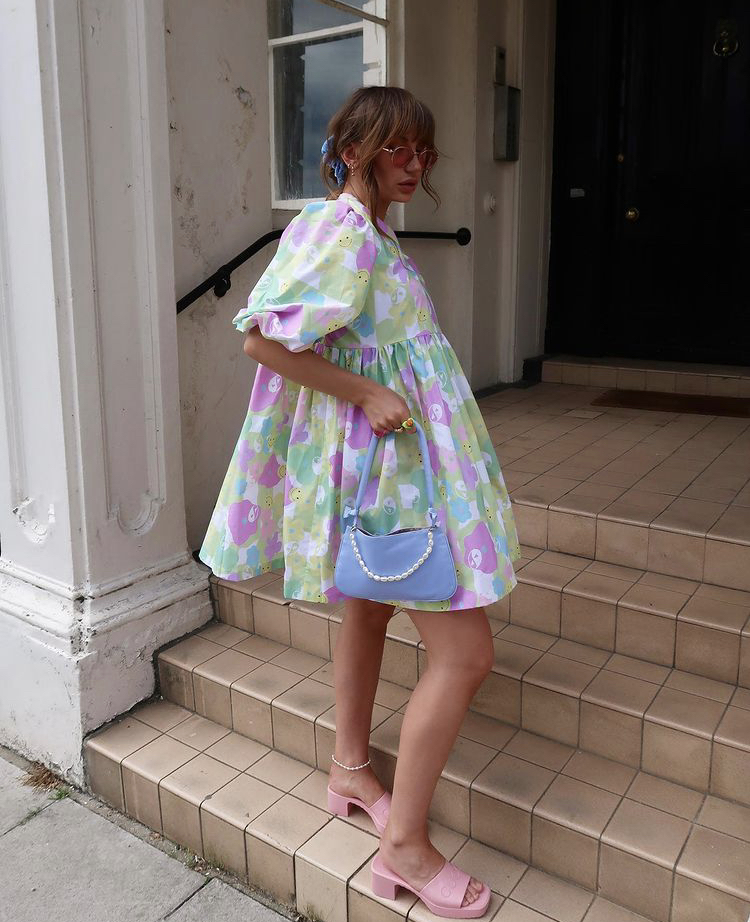 With extremely large sleeves, puff sleeves not only attract all eyes, but also help you cleverly cover your less-than-thin biceps.
Inspiration Parisian Chic
Puff-sleeve shirt with sleeves with moderate volume is one of the secrets for you to dress like the "muse" of France. To best express the "Parisian Chic" spirit of a typical French lady. Choosing streamlined designs that harmonize between classic and modern. Tops and skirts with pure white colors and delicate "fit" puff sleeves are choices you should not miss.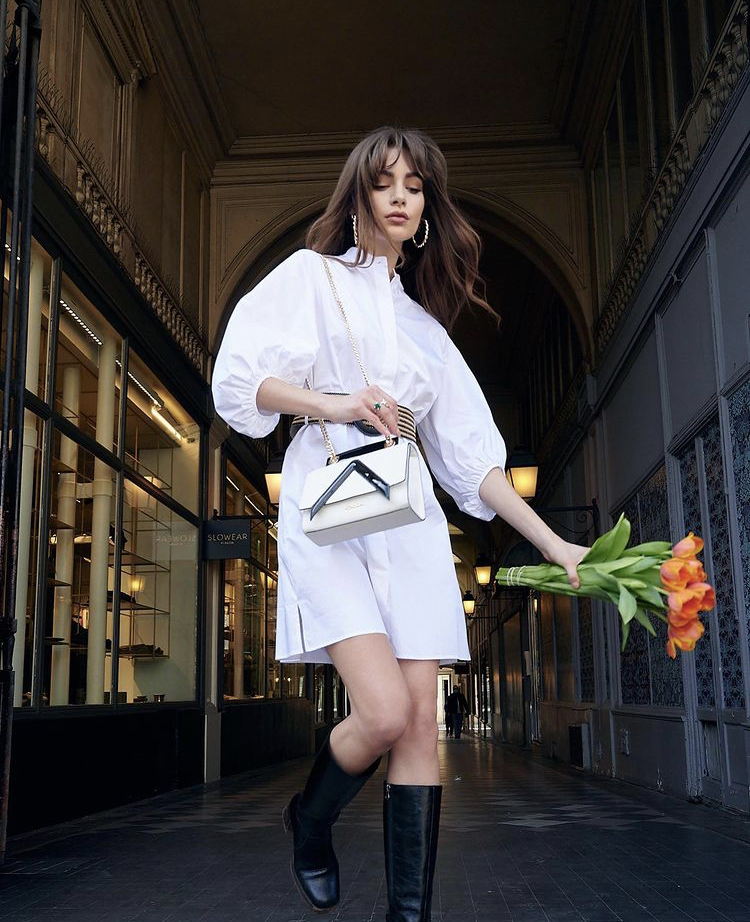 Casual Chic style
In additional, puff sleeves with neutral colors and simple, versatile design will be the ideal fashion choice, for those who pursue the Casual Chic style. With a streamlined design, not too fussy but still trendy enough, this is exactly the type of shirt that helps you comfortably "conquer" from office meetings to walking the streets with friends.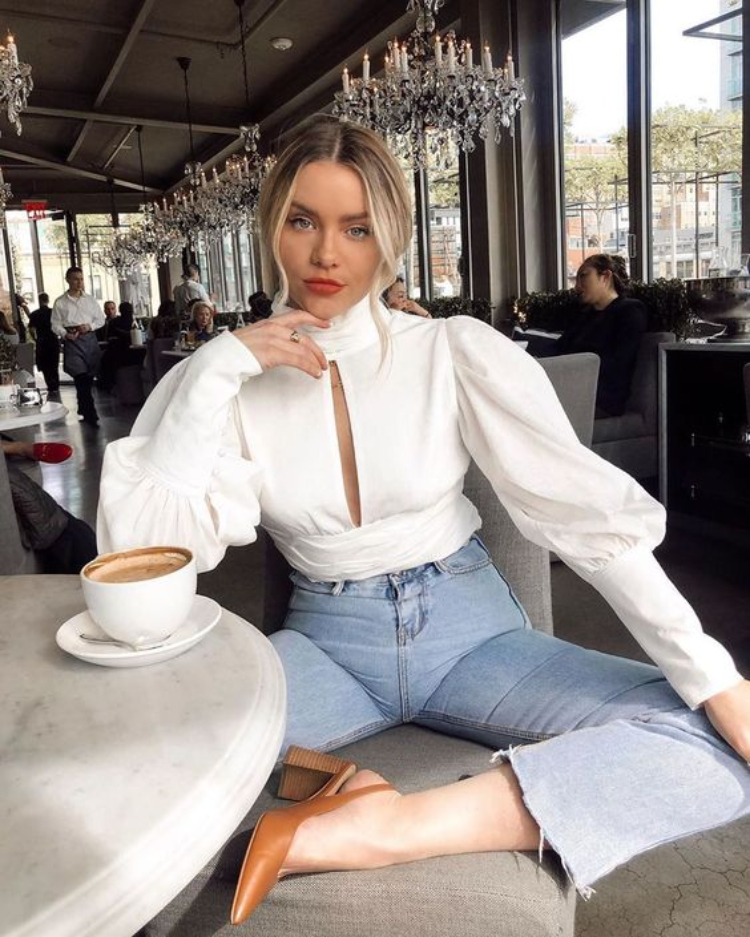 Atheleisure style personality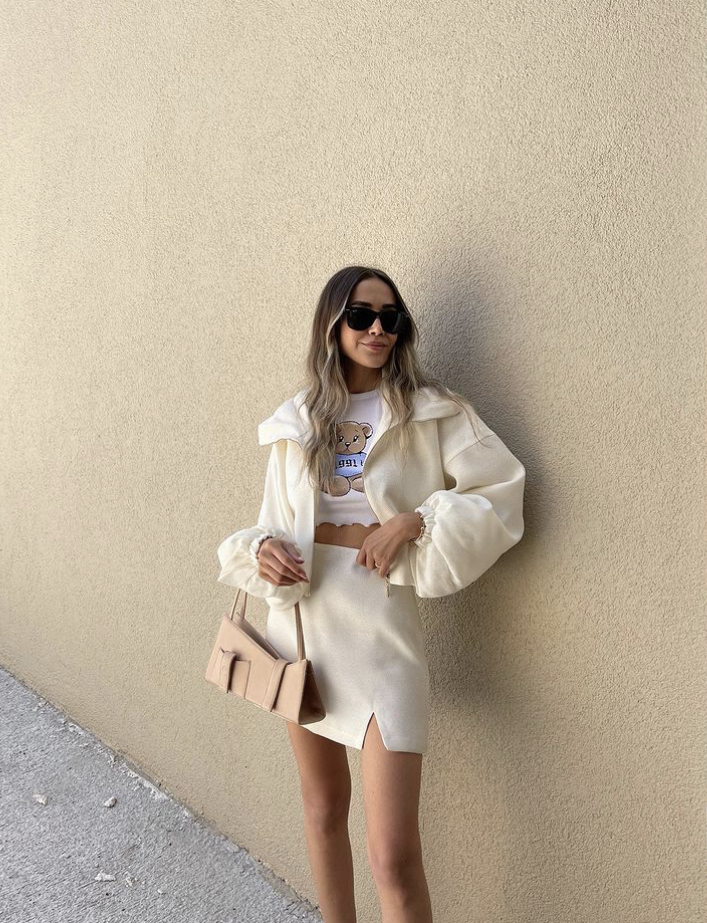 Now, puff sleeves are no longer an item only for stylish, feminine girls. This design has been "enchanted" to become more diverse and appear in sports style sets. Sweatshirts or sports jackets with puffy sleeves are the perfect choice for active and passionate women of Atheleisure style.