Bucket hats are always an interesting accessory in every girl's wardrobe because of the dynamism, youth and flexibility that this design brings.
Despite being huge in 2020, bucket hats aren't going anywhere in 2021. Almost all high street brands from H&M to Zara are still releasing new bucket hat designs. While Scandi designer Ganni recently released a handful of new bucket hats in their SS21 drop. If you haven't got one, there's still plenty of time to invest.
Bucket hats conquer all over the world fashion
Bucket hat originates from the rudimentary hat of Irish fishermen in the 1900s. This hat is usually made of raw wool mixed with tweed and has good waterproofing and durability. In the 1980s, bucket hats became a fashion accessory favored by rap artists and hip-hop artists. Despite receiving the love of the hip-hop community, bucket hats were not favored by the fashion world.
Thought to have been forgotten by the fashionistas, in Spring – Summer 2018, bucket hat became an endless source of inspiration on the fashion catwalks of world fashion houses. Michael Kors, Matthew Adams Dolan and Chanel, etc. have all contributed to bringing this design closer to the fashion world. Despite being improved by fashion houses in terms of materials, this item still retains the basic shape of the 1900s.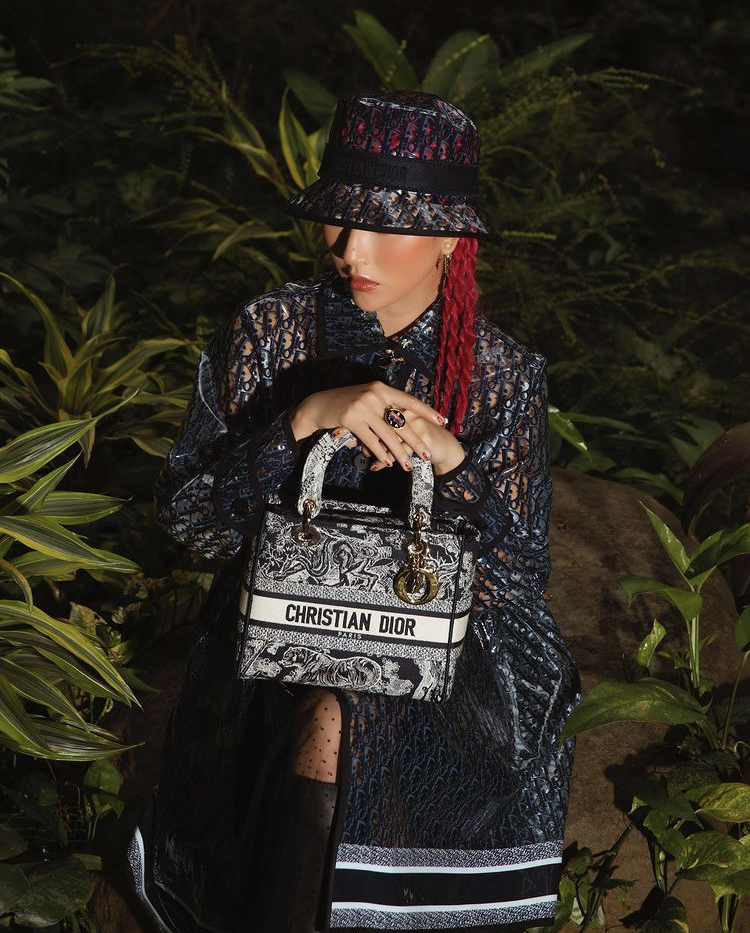 Fashionistas all love it
Promoted by brands, bucket hat quickly became a favorite accessory of fashionistas. This hat has become the perfect accessory to help fashionistas create interesting outfits with designs ranging from basic colors to eye-catching textures. Whether you are a girly girl or gentle, active or quiet, this accessory can satisfy your desires and needs. Besides helping to complete the costume, the bucket hat is also considered the "savior" of the girls on the "bad" hair days.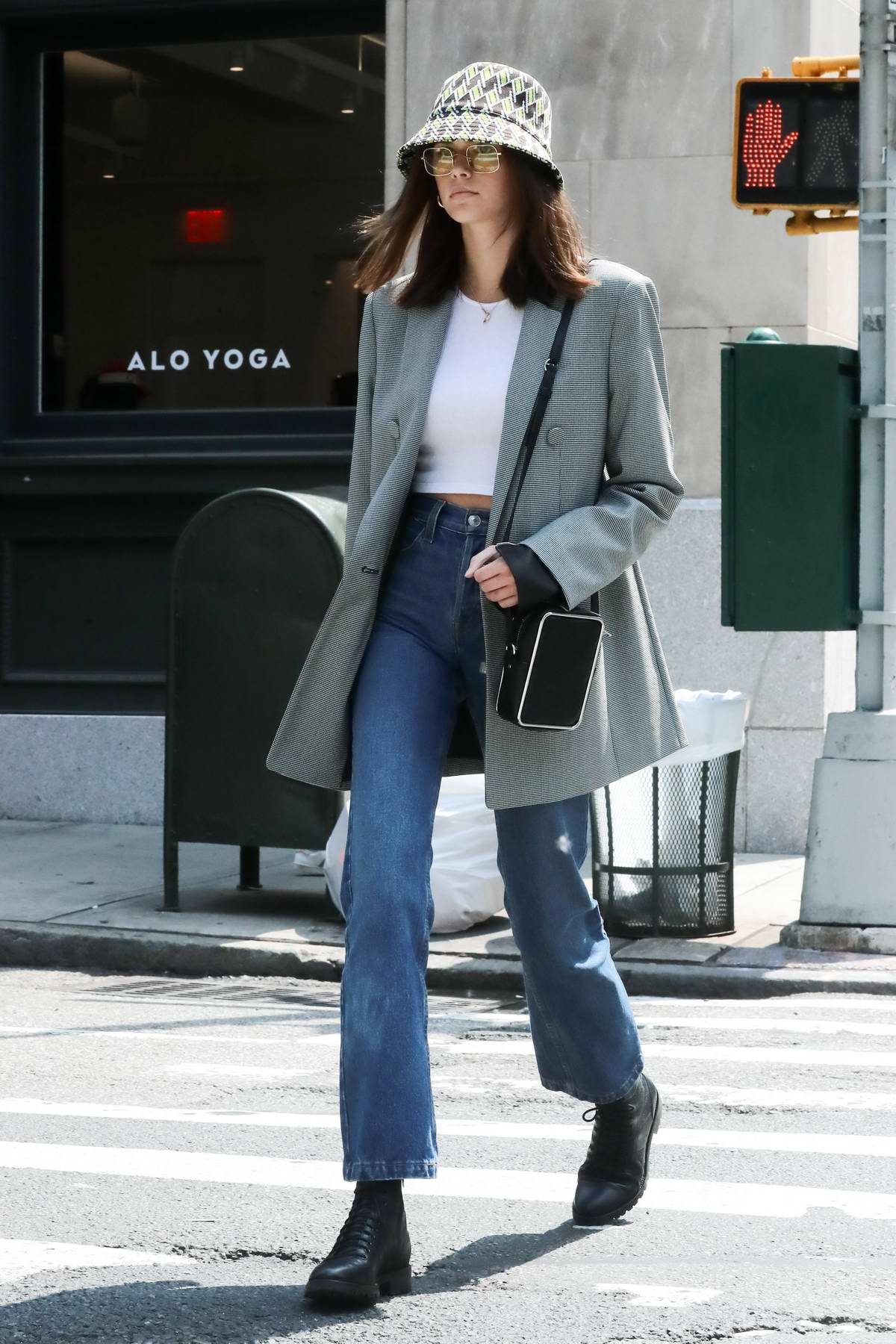 Choosing a hat item in sync with the outfit will help create eye-catching accents and create interesting visual effects for the whole. To keep the outfit from being boring, incorporate accessories such as sunglasses and simple jewelry to add to the appeal.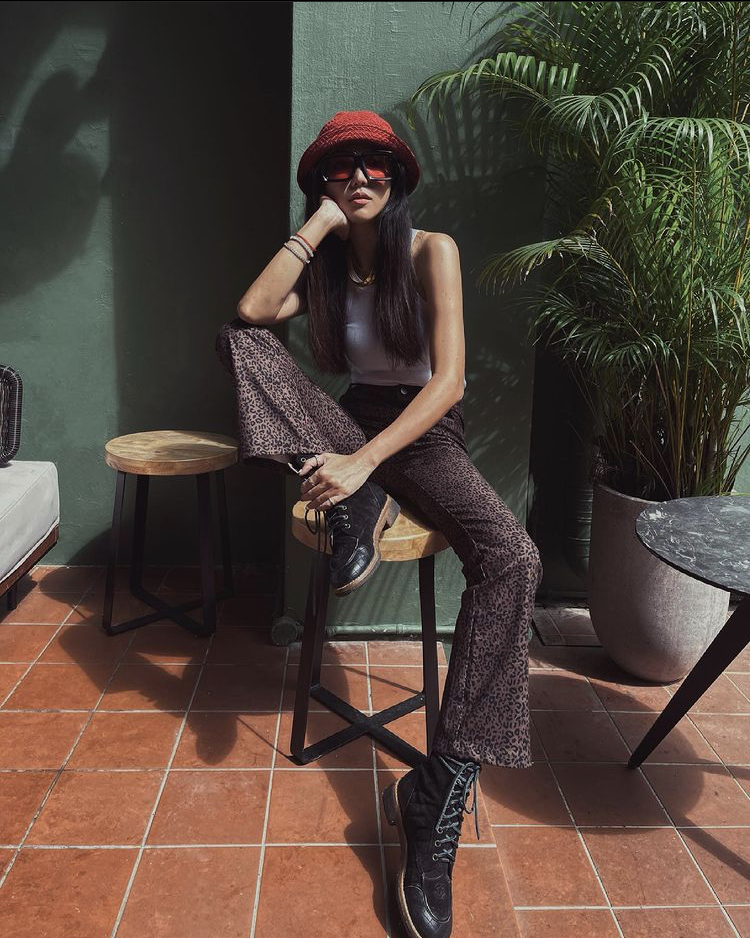 Another suggestion to create a trendy and stylish mix is ​​to choose hat with vibrant colors such as red, orange, yellow, green… or with eye-catching prints. Hat colors and striking patterns will create eye-catching highlights when worn with neutral-colored outfits.