Too small to fit a phone, what charm do mini handbags have that a series of cult stars love them so much? 2018 is the year that fashion splits into two distinct trends. We all love oversized jackets and sneakers, and accessories are the exact opposite.
It all started in 2017, when the giant sunglasses once loved by street style paparazzi began to fall out of favor. The typical Gucci fly-eyes, Céline's famous "Butterfly" butterflies disappear. Instead, the small, angular glasses Tritiny's style in the Matrix films began to dominate the spotlight on every stage, from Alexander Wang, to George Keburia, to Prada.
And now, a few months after the above "lost" phenomenon appeared, it is again noticed that another everyday accessory is also shrinking, both in size and weight.
Mini handbags – a little flashback to the past
The "obsession" about fashion in the 90s is gradually turning into the early 2000s, so it is understandable that the mini handbags that Paris Hilton or Lindsay Lohan often used back then are being revived right now.
Besides the usual classic models such as Louis Vuitton's speedy mini, Chanel's extra-mini pouch, or Fendi's "baguette", perhaps the appearance of the Saddle Dior bag model in the Fall-Winter 2018 show of the company. The company paved the way for the return of the mini handbag trend.
According to the online store TheRealReal, the number of customers looking for different versions of popular 2000-style bags has doubled in the past year. But don't make the mistake of thinking that shrinking in size also means reducing prices. The speedy Louis Vuitton model is selling for almost $800 on eBay, while the mini Hermes Birkins model is around £15,000.
Motivation to leave your phone at home
Of all the mini handbags on the market, the suede bag from the Spring-Summer 2018 collection of talented French designer, Simon Porte Jacquemus, is by far the most famous. Elegant and graceful from the name to the look, le Sac Chiquito fits, small in size 10 x 8cm, while the measurement of an Iphone is already 13 x 6 cm. That is to say, no matter how basic your sorting or calculation skills are, something is clearly lacking here.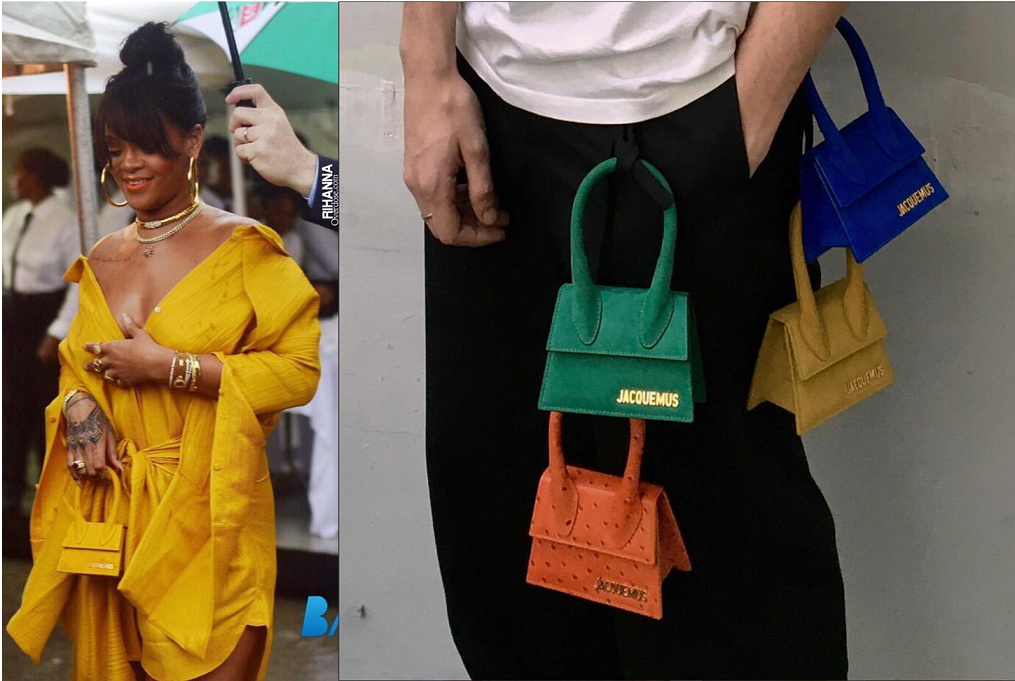 Let's ignore the fact that today the phone rarely leaves our hands and that we also quite need a bag that can fit our phone when out in order to think in a different direction.
We are slaves of social networks, we constantly condemn the bad effects of social networks but then come back to pull the Instagram feed 5 minutes later. Is there a way to help us "detox", even for a while, better than using a tiny bag that can't fit a phone?