The tube top – one of the typical designs of the early 20th century is having a remarkable "revival" this summer.
Tube tops are one of the defining designs for The Noughties decade (decade from 2000 to 2010). In parallel with the economic boom, people simultaneously "modernized" the fashion field with more liberal evaluations of clothing. Tube tops are a prime example of innovation in design trends: minimizing fabric, increasing skin surface area, prioritizing confidence in expressing personal style.
When the camera lenses continuously "catch" the tube tops on the streetwear of many world fashion stars, it is also the time to mark the return of this trend. Kendall Jenner wore it twice within a month. Beyoncé combined with trendy slim skirt. And it's your turn to consider wearing a stylish tube top for this summer?
Tube tops on the world fashion catwalk
A series of sudden changes is a stark similarity between the present time and the decade of The Noughties. The appearance of tube tops on the runway in 2021 evoked the tumultuous period of 20 years ago. Chanel combined a shirt and high-waisted trousers, exalting the charm of a woman in a half-closed, half-open outfit.
On the overall monochrome leather material, Hermès' tube shirt is like a "second piece of skin" to deceive the eye. Jil Sander has a more feminine mix when combining see-through chiffon and long skirts. More personality is the design of Rick Owens with shorts and high boots.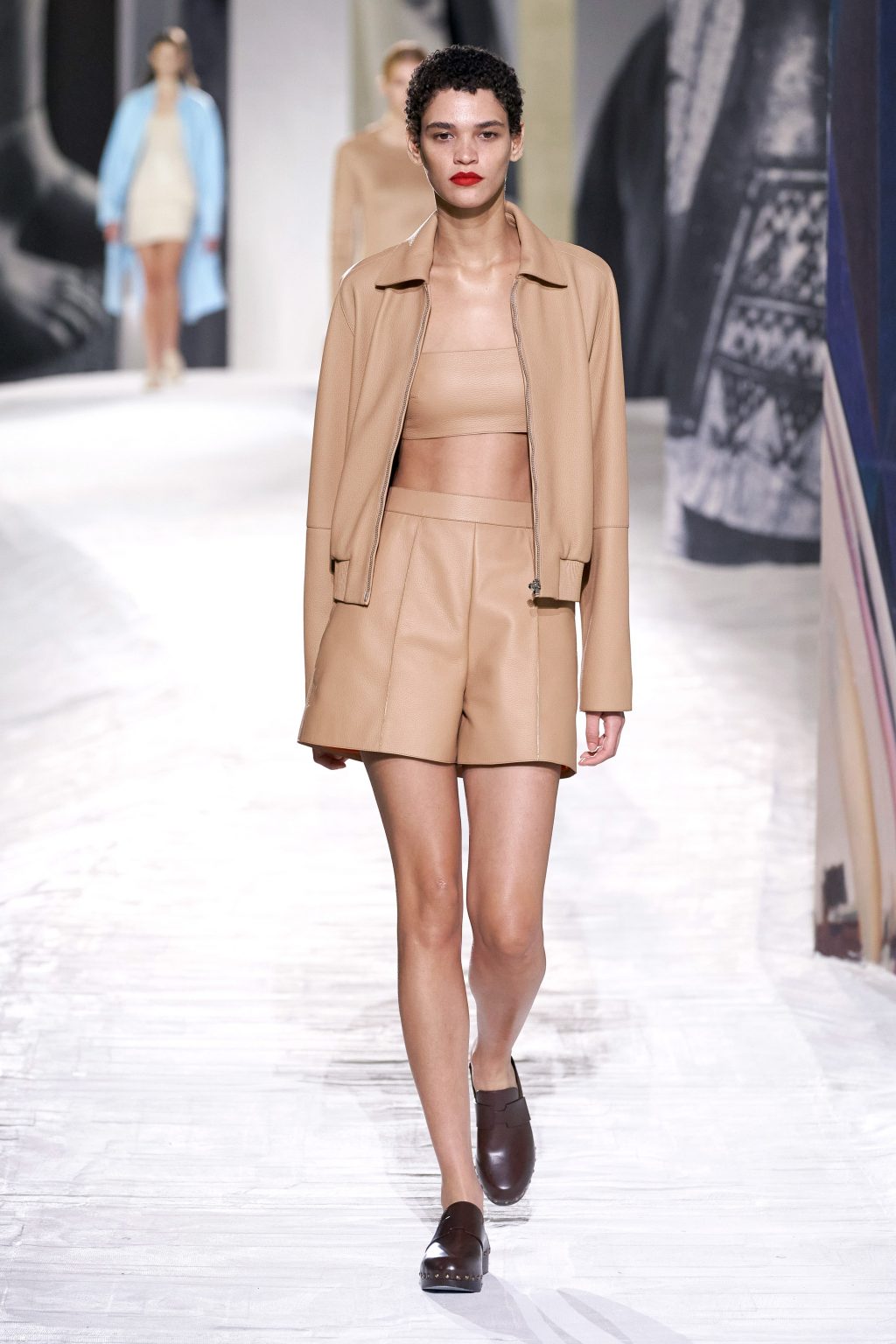 Celebrities love this item
Britney Spears and Mariah Carey are the stars who brought tube design to the fashion scene at the beginning of The Noughties decade. As the world is gradually standardizing unusual concepts, tube tops continue to be popular in the fashion circle and constantly diversify. Not long ago, Kendall Jenner created a wave on social networks when appearing in a Y2K-style outfit: orange tube top with striking patterns, glossy leather pants and square toe shoes.
The tube top also received a nod of support from international fashion stars such as Madison Beer, Leonie Hanne and Caro Daur. Besides the basic T-shirt for daily activities, the outstanding structured leather jacket combined with the skirt. And the same material is an impressive suggestion for parties.